Valbiom helps you to find and implement sustainable solutions in the field of biobased economy.
Our motivation: to implement, by your side, solutions in biobased economy. We are committed to achieving the goal of a more resilient, low-carbon society that creates local jobs.

Thanks to our expertise in biobased materials and bioenergy, we are steering the Walloon economy towards local and sustainable renewable solutions.

As part of its public mission, Valbiom acts as a territorial facilitator of the transition towards a biobased economy. For a personalised accompaniment, Valbiom also offers support and consultancy services.
 
Strategy and prospecting
Valbiom develops strategies for innovative industries that are integrated with global issues:
by listening to its network and to the evolution of the sectors,
by reacting to requests from different levels, both public and private.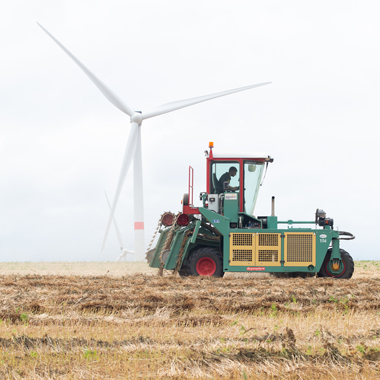 Project support
Valbiom provides its technical and scientific expertise: 
by carrying out studies (pre-feasibility, technical-economic, strategic, regulatory),
by seeking financing solutions (public/private).
Information, awareness raising
Valbiom informs and raises awareness among all types of public: 
via publications, events, training courses,
by popularising information at both political and citizen level,
by giving visibility to the actors of the biobased economy.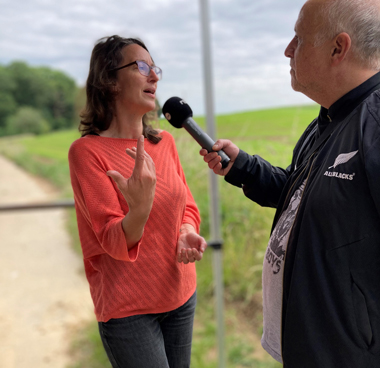 Our projects
Customised support and consultancy services.
Regional subsidies: support for Wallonia in the development of biomass value chains in the Walloon region. 
European projects: provision of our expertise and know-how in the framework of various cross-border projects (communication and awareness-raising, technical and technological monitoring, Life Cycle Assessment...).
Valbiom participates in the Interreg project AgriWasteValue in North-West Europe. 
Valbiom continues to investigate new projects, in order to build fruitful collaborations with neighbouring regions, with the support of the European Regional Development Fund (ERDF).
The aim of the AGRIWASTEVALUE project is to integrate arboriculture by-products and residues into the circular economy using innovative extraction methods. These will make it possible to obtain high added-value molecules from local resources that can be used in several sectors (cosmetics, nutraceuticals, etc.).
 
Follow the project on LinkedIn et Twitter.

Read our annual report for more information on our missions and projects.